The Do's and Don't's of Dating as a Single Parent
August 8, 2022
As a single parent, dating can be a challenging subject. After coming out of a divorce, there can be stressful issues that put pressure on a single mother or father looking to re-enter the dating scene. Looking for a loving relationship that you didn't have before, or seeking another marriage, can seem like a monumental step.

However, it certainly isn't impossible. Understanding your self-worth and creating a new family is about making a positive change and creating new goals for your future. This recommended list from an expert Philadelphia divorce lawyer of the do's and don't's of dating as a single parent can help guide you in the right direction.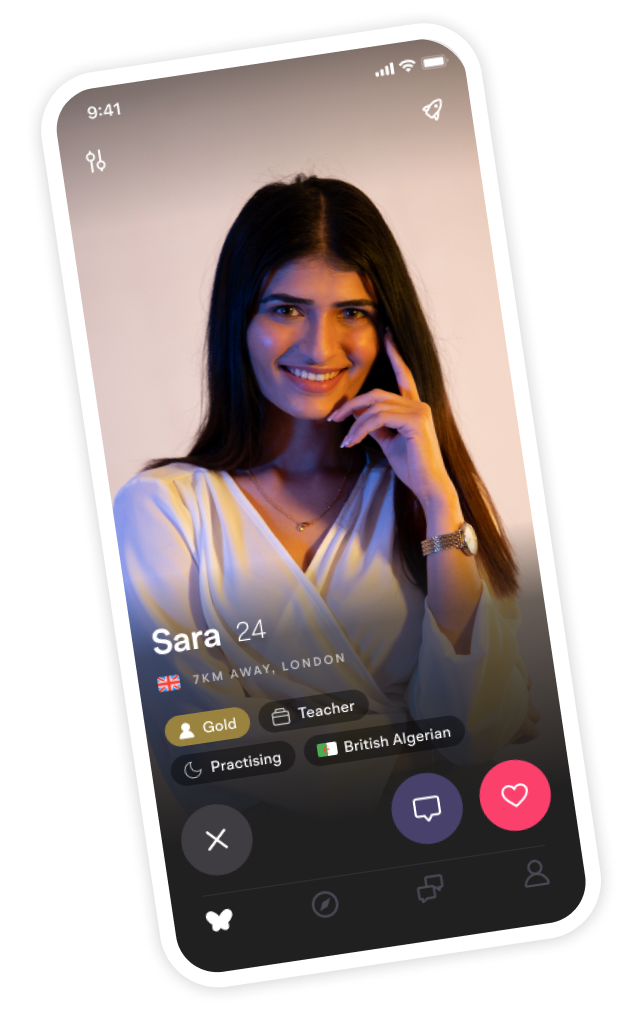 Looking for your soulmate?
You won't find your soulmate on this blog post but you might find them on Muzz - the world's biggest Muslim dating and marriage app.
Avoid a Fast Turnaround
When it comes to your next relationship, avoid making hasty decisions. Dating as a single parent means that children are involved with the family structure as well. Those attachments will come into the mix regarding your dating partner and how you want to handle your dating moving forward.

Ensure that you're not making any quick commitments regarding who you're dating or for how long. These decisions may also affect your children as well. The household situation might be a sensitive one if your separation or divorce was recent, which is even more of a reason to refrain from a quick re-entry into the dating scene.

Still, if you've taken some time to think about your responsible decision, then go for it. Just know that your children may start to have questions about where you've been recently. If so, ensure that you're able to have some form of conversation with them. This can alleviate some mental stress that your family may have and create an honest environment that will lead to better communication.
Create Emotional Support at Home
It's vital to have open and honest communication at home. As a parent, it's your choice to decide how much you want to inform your children about your dating life. However, some explanation to your family about the current situation can help them mentally reorganize and build emotional support.

Children can sometimes focus their anxiety inward and believe that specific stressful issues may be their fault. We all know that this mentality is false. However, it's important to acknowledge their potential fears and reassure them that this new change in your lives is simply a step in a new direction.

This new step can also be a way of improving your communication with your family. Make sure that you mentally invest in your children's day-to-day lives by spending time with them, such as:

Asking them how their school day went

Participating in games or fun activities at home

Watching a movie or TV show with them

Asking them about their friends and social lives
With these suggestions, you may find your emotional support foundation strengthening at home. This type of emotional support will lead to less overall stress for you and your family and aid the single parent dating process.
Provide Soft Invitations for Your Family
Let's face it: dating doesn't just happen at restaurants and other locations. Once you've become comfortable, you may finally decide to invite your dating partner over to cook for them or to meet other relatives.

At this point, the practice of providing a soft invitation to your other family members--whether they're older children, grandparents, aunts, or uncles--is critical. Having a person that they've never met before in your house can be a potentially stressful event.

Soft invitations serve as an invite to one of your family members with a tone such as, "[This person] will be coming here on Friday to have dinner. You're welcome to join us if you want." This type of invitation conveys a sense of respect while letting your family develop their connection with your dating partner at their own pace.
Schedule Your Time Appropriately
You only have so much time that you can spend in your daily schedule. While you're out with your dating partner, you won't be able to be with your children. And when you're at home spending time with your family, you won't be out in the dating scene. This isn't so much about dividing your time. Instead, it involves scheduling your dating so that you're able to take care of your family responsibilities first.

Ensure that you have a babysitter who can take care of your family while you're away from the house. You'll also want to schedule your time so that you can take care of your work, family needs, and other necessary responsibilities.

Remember: meeting a new dating partner can be exciting, but make sure that you're covering your necessary duties as a parent as well. If you need help with some of these at home in addition to babysitting, then asking a relative or family friend for help can be an ideal solution.
Use Self-Motivation
Going through separation or divorce can put your mind through an enormous amount of stress. You've been through an event that has hurt you and your family. This struggle may have had an impact on your self-esteem as well.

Self-motivation is about reaching new goals, understanding what you can control, and staying driven. In re-entering the dating scene, you're looking to make a positive change in your life. You're also maintaining your continued commitment to your family and remaining a vital inspiration to them.

Making it through any type of challenging life event means triumphing over adversity. Even in the times that you feel low, know that you are a stronger person now because of the recent challenges that you've faced and overcome.

Dating as a single parent can sometimes be stressful. However, when you have new goals and a new mindset, this can lead to responsible choices and a step in the right direction for you and your family. With this list of the do's and don't's for dating as a single parent, you can re-enter the dating scene with confidence.

---
About the Author
Veronica Baxter is a writer, blogger, and legal assistant working and living in the great city of Philadelphia. She frequently works with and writes on behalf of Lee A. Schwartz, a busy Philadelphia divorce lawyer.