How Learning a New Language Can Help You Find a Partner
August 8, 2022
Not all of us can be lucky enough to find our soulmate right away. For some, it takes years of exploring, countless sleepless nights, desperation, and loss of faith.

If you've tried everything but haven't met your true love yet, we recommend you try learning a foreign language!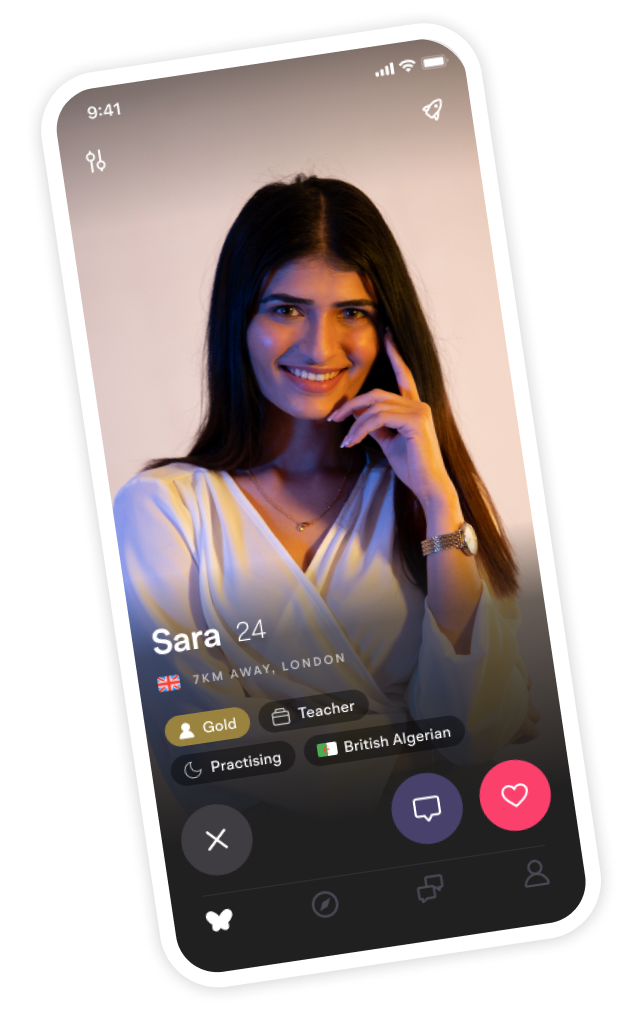 Looking for your soulmate?
You won't find your soulmate on this blog post but you might find them on Muzz - the world's biggest Muslim dating and marriage app.
You may be thinking it sounds a bit random, but it could really help! Wondering how? Read on and see
1) You Become More Open-Minded
There is a beautiful English quote by Frank Smith: "One language sets you in a corridor for life. Two languages open every door along the way." In other words, the more foreign languages you learn, the more opportunities become available to you.

Learning a new language doesn't just make your life more eventful, it also makes you open-minded towards new experiences.

For some people, it's tough to open up to others. There can be some trust issues and insecurities involved. But, when learning a language, you understand how different our world is, and you become more appreciative of change. Don't believe us? Well, a study by El Gazette showed that people that learn new languages feel more open minded.

So, if you feel that your natural shyness or dislike for change is in the way of finding your true love, start learning a foreign language to get out of your bubble.
2) You Get More Opportunities to Meet New People
How often do you participate in activities where you can meet other people?

Learning a language in a group works wonders for your social life. You'll spend a lot of time with people focused on the same goals and tasks, so you'll have a lot to discuss. Besides, you'll be able to form close connections and hang out even after the language learning class is over.

Research involving students has shown that those who were in the same gaming club were able to form close friendships faster. Shared passion and interests created a meaningful connection among the participants.

3) You Can Make Your Search Broader
The best thing about learning a new language is that you can now widen your Muzz filters and get to know members from other countries! You don't have to limit yourself to certain countries where you don't understand the language.

When you connect with a foreigner, start talking to them in their language immediately. It will help create a special bond that contributes to a solid relationship. If a person speaks to you in their native language, it will help them open up more and be honest and vulnerable with you.

Of course, keep your guard up. If you don't know the culture or language well enough, beware of cultural taboos and topics that are off-limits. Instead, choose topics that you would talk about in your everyday conversations.
Wrapping Up
Finding your true love is a winding road. It will get hopeful, disappointing, and hopeful again. Regardless, never lose faith and keep trying.

On the lookout for your perfect partner, don't miss out on any opportunity that can get you closer to them. Learning a foreign language can help you open your mind to more possibilities and make you more perceptive to other cultures.

Why not give it a try?


---
Author Bio
Ryan is a passionate blogger and writer who likes sharing his thoughts. Now he works as a content editor and internet researcher, you can check his website. He likes to travel and explore new countries.