8 Parallels Between the Job Search and Dating
August 8, 2022
As a society, we constantly seem to aspire to having that perfect job that brings us a sense of achievement, and the perfect partner to spend our evenings after work with. While some are lucky enough to have both, others are still looking to fill those voids in their life.
What if we told you that job searching is similar to dating, and that the same principles apply to both? Read on to find the eight similarities between searching for your dream job and searching for your dream spouse.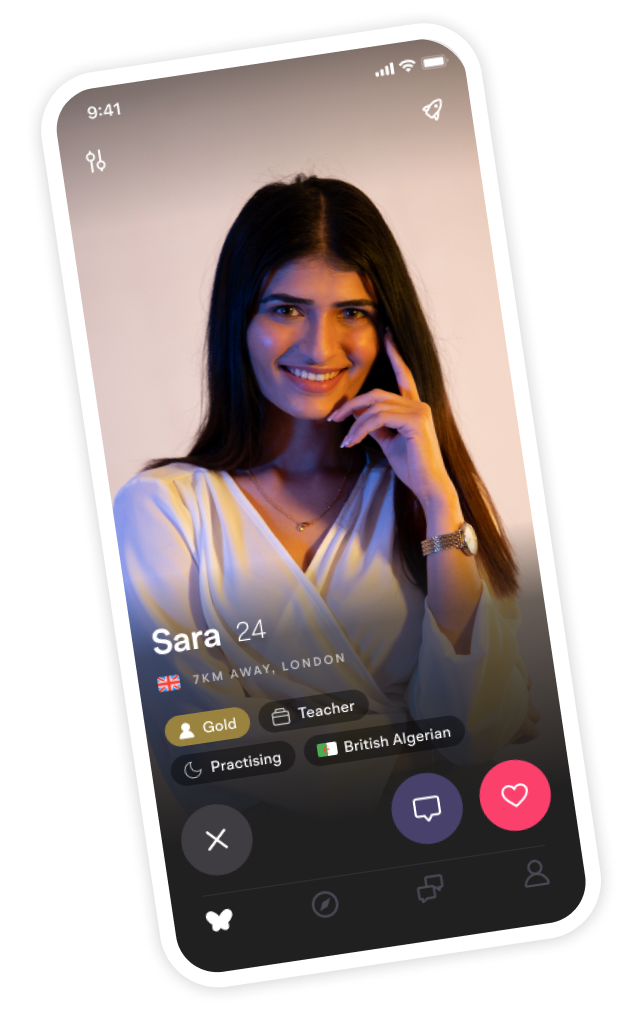 Looking for your soulmate?
You won't find your soulmate on this blog post but you might find them on Muzz - the world's biggest Muslim dating and marriage app.
1) Networking
The first step to finding a good job or a right partner is in networking. Joining an online job search portal such as LinkedIn or Jobs.com can help you find companies looking to recruit new people. Similarly, with technology and the internet taking over, most of us can find our future partner online. You can ask your friends or family to set you up with a person who could be a good match for you, or you could also join online dating portals such as Muzz to get a head start.
2) The Perfect Resume
While job hunting, most recruiters look for a resume that can stand out from the rest. This is why aspiring employees spend a significant time polishing their cover letter and resume. Likewise, thanks to online dating, many people have found the perfect person they want to be with all their lives. A big tip in making your online personality shine is by polishing your dating profile. Make sure to highlight your best features and strengths to pique someone's interest in you!
3) Finding the Perfect Fit
Here are some things to remember when finding the perfect job or partner.

4) The Wait
After you've dropped your resume at some companies that are hiring someone with your credentials, the next step is to wait. Some companies may never call you to take that meeting and not tell you the reason why. Some may call you well after a month.
This applies to dating too. When you first initiate a conversation with someone hoping to strike a match, it may not always work out for you. That person may never reply or stop replying after a few days. Be sure not to get disheartened after such instances and try to move on.


5) The Interview
Meeting your potential employers for the first time is both daunting and exciting. You try your best to look impressive and to say all the right things to increase your chances of getting hired. Similarly with dating, meeting your date for the first time can make you feel excited and scared at the possibility of love.
On your first date, you make sure you are on your best behavior and try your best to leave a good impression. A good idea is to read up on some first date tips to help you shine and leave behind a great impression.
6) Getting to Know New People
In job-hunting and dating, you will meet new people and learn more about them. You learn about your interview manager and, hopefully, meet the team you're supposed to work with to understand how they manage their day-to-day affairs. While dating, you encounter several new people, and you get to know each other's interests, likes and dislikes, and a general feeling of whether or not you belong together.

7) Deciding After Several Meetings
While applying for a job, most companies take two or three interviews with a few select candidates to determine who they think best fits the company. This is also a time for you to see if the company's values match yours.
Similarly with dating, it is best to have several meetings over a few weeks to try and determine if that person is best for you. It isn't easy to make your mind up in just a few days of dating since most people try to act their best during these first few dates. Tread the water carefully to decide if you two are a good match before committing to the relationship.

8) Listening to Your Instincts
There is no better advice you can get than from your gut feeling. Your body can often tell you when something is right and when it is not. You can always tell if you belong in a company or in a relationship by listening to your body.
---
The article was written by Alex C. Porter, a career expert, at CraftResumes. You can get your CV written and polished at CraftResumes to help with your job-hunting.